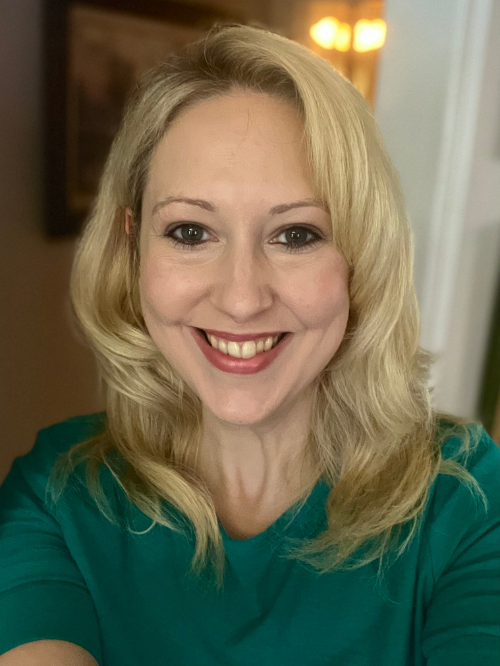 Kristin Verzwyvelt is a Houston native. She began her teaching career in 2003 when she worked as an elementary art, poetry, and photography teacher with the McLennan County Youth Collaboration in Waco, TX. While attending Baylor University, she also designed murals with the MCYC, helping to teach middle school students how to paint. She later furthered her career by substitute teaching at Cypress Fairbanks ISD for two years, while she lived in the Houston area.
In 2009, she graduated from the University of North Texas with a Bachelor of Fine Arts Degree in Studio Art. Her artwork has been on display in Texas art shows and galleries. In 2008, she was awarded the First Place Emerging Texas Artist prize at the Texas State Arts and Crafts Fair James Avery Craftsman competition, in Kerrville, Texas.
Kristin spent five years living with her family in Wichita, Kansas, and then moved back to Texas, to the San Antonio area, in 2016. She later began teaching again with Northside ISD as a substitute teacher in 2018 when her youngest child started Kindergarten. In 2019 she worked as a long-term substitute English as a Second Language teacher at the middle school level and helped students in the regular English classrooms.
Ms. Verzwyvelt is now a certified Texas teacher in English grades 4-8, with the STR (Science of Teaching Reading), and Art EC-12. Her semester in clinical teaching in art was done through NISD, in grades 9-12, in the spring of 2020. During 2020-2021 she was a Learning Coach for her own children, as they completed their school year online through K12 Stride at the 2nd, 5th, and 10th Grade levels. In 2022, Kristin returned to teaching in the classroom, where she completed an internship in English, grades 6-8, at the School of Science and Technology. Her most recent experience, in the field of education, was through the Atonement Academy, where she learned about teaching in Early Childhood by helping with the Kindergarten and Pre-K classrooms.
Kristin loves teaching students and helping them develop their reading, writing, and visual communication skills. During her free time, she enjoys reading, writing, gardening, and spending time with her daughter, her two sons, and pets.